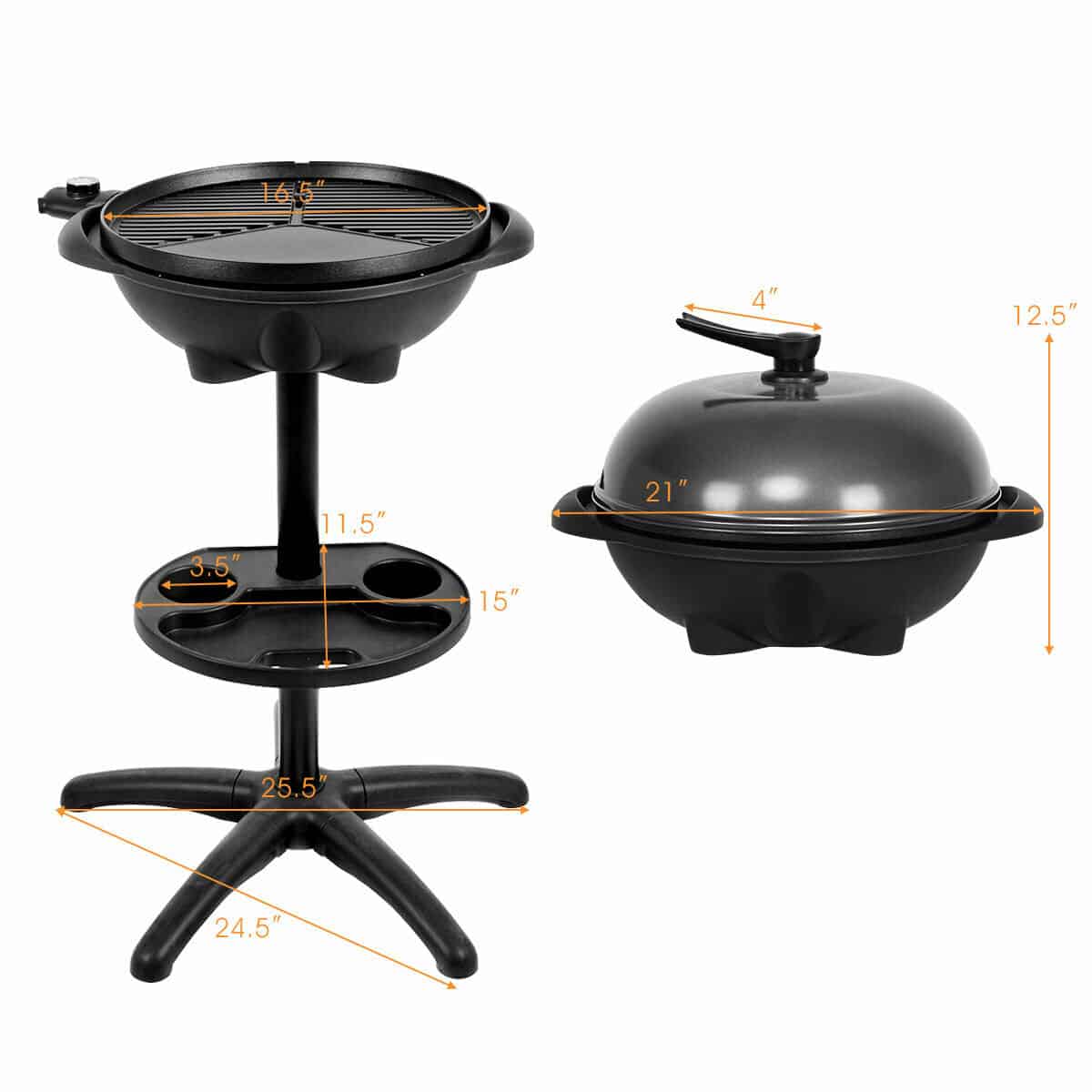 In this 21st century people are more attracted to advanced technologies. Electric grills have become the best choice for personal cooking at home. The market is loaded with a wide range of competitive products that are launched from different brands. However, beginners may find it a little difficult to make a decision for the best product to enjoy the smoke-free cooking experience at home.
Well, we advise you to invest on COSTWAY 1350W Indoor/Outdoor Electric BBQ Grill that is rated high for fast assembly and easy cleaning. In addition the grease collecting bowl and grill plate for this grill can be easily cleaned using a damp cloth and warm water.
Description of COSTWAY 1350W
First of all, you will be surprised to know that COSTWAY 1350W comes with a removable temperature regulator and indicator. Once you set the time, it takes only three minutes to achieve peak heat range. And then the indicator will start indicating the temperature level. Indeed, it ensures higher safety with satisfactory cooking experience.
Furthermore, this grill comes with a stable base and sturdy stand that ensures appropriate height for efficient cooking. The collecting bowls are designed to ensure easy fat collection. As a result it also  ensures a tidy cooking experience. It can also rotate up to 360 degrees to meet the desired angle and direction requirements.
Also note that the material used for bowl and tray development is non-toxic and healthy as well. You can easily find out the high-quality grill plate is designed with three specific cooking areas to ensure precise cooking results. As the grill is finished using non-stick coating, you can use scoop or tongs easily.
What are Main Features of COSTWAY 1350W Electric Grill?
You can find here a list with 5 main features of this grill. I hope this helps you decide whether or not to buy this grill.
Comes with 1350-watt power range and easy to adjust four temperature settings
The detachable bowl below cooking surface allows easy collection of grease
360-degree rotatable condiment tray in the middle of the stand
High-quality circular grill plate with 240 sq in surface area that works perfectly with variable temperature settings
Non-stick and non-toxic material finish ensuring healthy cooking experience