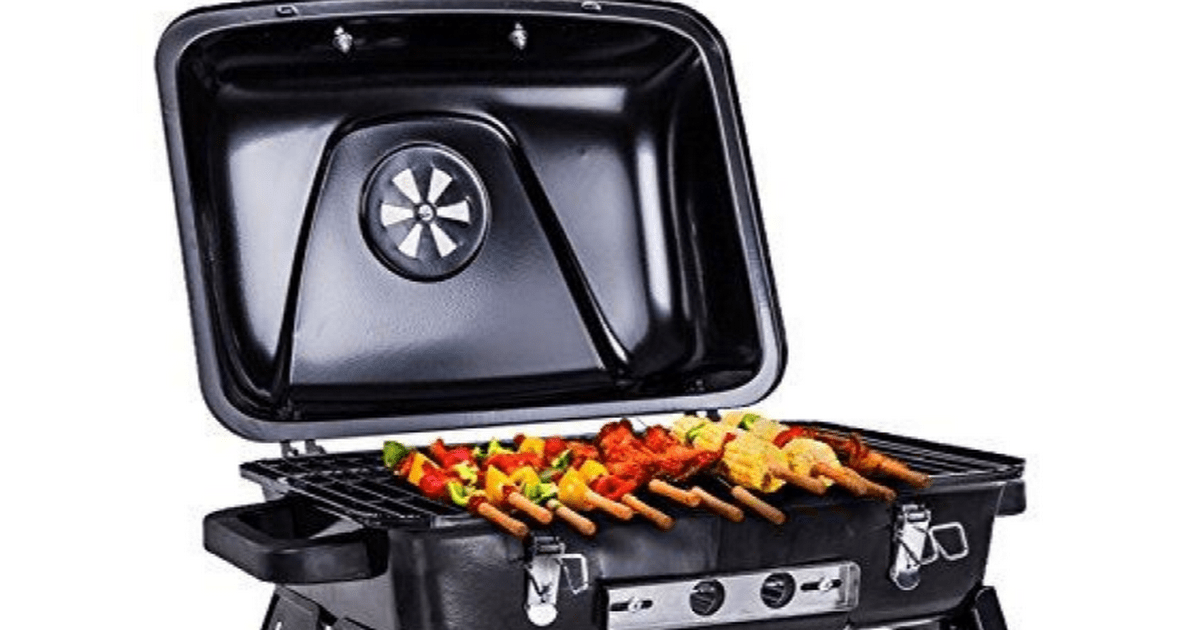 Are you searching for a portable charcoal grill that can serve you for all outdoor grilling needs during camping, picnics and backyard parties? Pinty 250 Square Inch Portable Folding Charcoal Grill is the best choice for your needs.
With the 250 square inch area, this grill can easily serve the essential food requirements of 5 to 7 people in one go. So, if you are planning to host a BBQ party outdoors for your close friends, Pinty Charcoal Grill can serve you better.
Description of Pinty Charcoal Grill
Pinty 250 Square Inch Portable Folding Charcoal Grill is made up of silicon handle that will save your hands from burning during grilling. You can enjoy your party with full safety without even compromising for the taste.
Moreover, this portable BBQ product has porcelain enameled cooking grates with heat resistant finish. The durst proof surface also makes it easier to maintain for routine cooking needs. You can clean it instantly without wasting much of your valuable time.
Those who are always excited to enjoy camping with friends will find this grill perfect companion for all their outdoor visits. Its foldable design allows users to pack it into the car trunk and move out for a long drive.
You can open up the arrangement anywhere on the way, set it up and get started with amazing cooking experience. Also, this grill is known for its ability to provide even heating to roast meat so that users can enjoy the most delicious taste with every bite.
What are Main Features of Pinty Portable Charcoal Grill?
You can find here a list with 6 main features of this grill. I hope this helps you decide whether or not to buy this grill.
It has 250 square inches cooking space that is suitable for medium size family.
Designed with heat resistant handles that stay cool to prevent your hands from burning while roasting meat.
Equipped with 7 air vents that ensure proper dust discharge and ventilation. It naturally provides the best flavor for recipes.
Porcelain-enameled cooking grates with the dustproof surface. It doesn't suffer any distortion even when operated under maximum heat.
Compact finish with a maximum weight of 9.9 lbs only; you can lift it easily to ensure convenient transportation.
Fully foldable design for efficient storage.