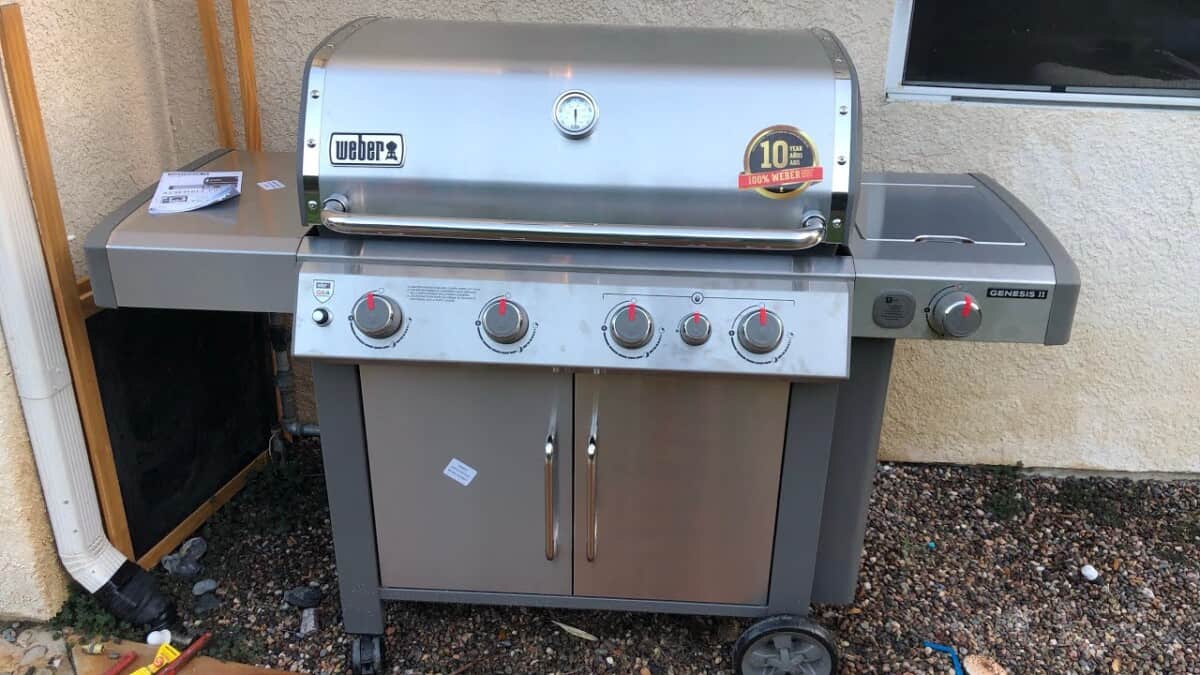 Weber is the top-rated name in the Grill industry, and they never stop amazing people with high-quality appliance designs. Weber Genesis II S-435 LP Grill is another amazing product from this big brand that can meet your unique cooking needs with use.
This grill is loaded with several features; the best one is its ability to add quick sear marks to the meats. This product creates an intense heating zone to add the best flavor to your meet. You can make use of the side burner to simmer BBQ sauce as well as sauté veggies when the main course is already heating on the grill.
Description of Weber Genesis II S-435
The advanced iGrill 3 app connected thermometer is capable enough to monitor your food right from the beginning to the end to ensure precise cooking. It keeps on displaying the real-time temperature on the mobile handset.
The cooking grates for this grill are designed using solid stainless-steel material that ensures maximum distribution of heat on the entire surface.
People also love it more due to superior heat retention ability; the high-quality material can ensure better protection of grill from other elements.
Also, it can keep your food warm in the additional space while cooking the main course on the main grate. The grill cabinets have additional storage space that can handle all your accessories and tools during cooking hours. Also, the fuel gauge can help you to get instant updates about the fuel.
What are Main Features of Weber Genesis II S-435 Propane Grill?
Watch this short but useful review video about Weber Genesis II S-435 to know if this grill fits you:
You can find here a list with 7 main features of this grill. I hope this helps you decide whether or not to buy this grill.
Designed with the maximum primary grilling area of 646 inches.
Secondary grilling area of 198 inches added in the form of tuck away warming rack.
It offers maximum heating power somewhere in the range of 48,000 BTU/hour over every 646 sq. inches.
There are four sturdy stainless-steel burners.
The maximum dimensions of this unit are somewhere around 61x61x29 inches D-45 inches H when the lid is closed.
The sear station is capable enough to create an intense heating zone with quick sear marks on the meat.
The 7 mm stainless steel rod type cooking grates ensure better heat retention for all recipes.