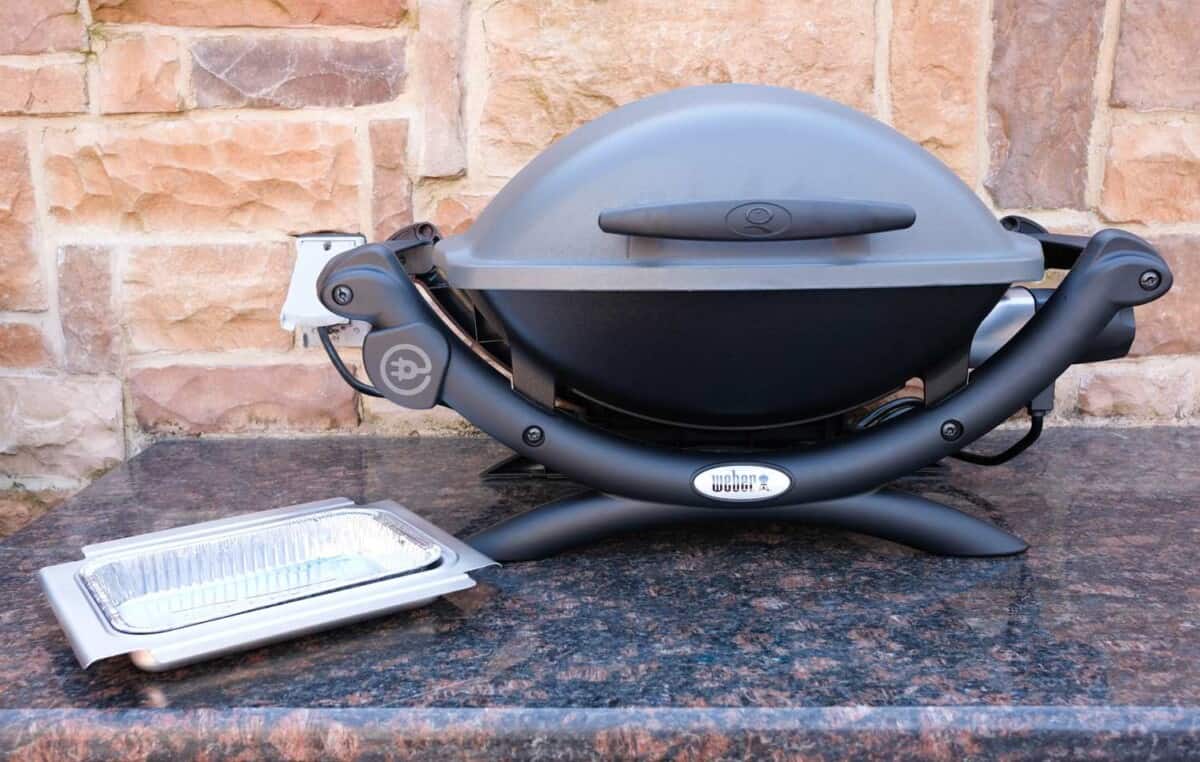 Most of the homeowners love to spend on electric grills to enjoy delicious BBQ experience. Although you may find many competitive products in the market, Weber Q series has attracted buyer's attention in the target market with its advanced features. Weber Q1400 Electric Grill gained huge popularity within very less time due to its small, portable and handy design that makes it suitable for all small and large cooking areas.
Description of Weber Q1400
Q1400 unit has an overall 189 square inches surface for cooking, and the frame for this product is made up of nylon material. You will love to dark grey cast finished using aluminum on its body. This grill can reach up to the maximum temperate range of 500 degrees while delivering perfect sear mark on meat.
Due to the small size of this grill, people also find it easier to carry during travel hours. You can use it in the form of the top table grill or place it on its two wheels or legs to operate as a tool. Weber Q1400 is the best electric grill for the areas where charcoal and gas are already forbidden.
Busy homeowners love this grill more because it offers fast cooking with easy heat adjustment. Moreover, it is easier to clean as well; you need not spare additional time for cleaning after the preparation of food.
Similarly the 6-foot long grounded cord allows users to place it anywhere in the kitchen. You will be happy to hear that it comes in a fully assembled form so that buyers can get started with food preparation right after its delivery at home.
What are Main Features of Weber Q1400 Electric Grill?
Watch this short but useful review video about Weber Q1400 Electric Grill to know if this grill fits you:
You can find here a list with 7 main features of this grill. I hope this helps you decide whether or not to buy this grill.
189 square inch cooking grate made up of stainless steel material with porcelain coating
Electric heating element with 1560-watt capacity
Cast aluminum body with Lid
Comes with removable drip iron
Maximum weight of the grill is somewhere around 34 pounds only
Aluminum heat retention system that can reduce preheat time
It allows users to spend lesser time on cooking.