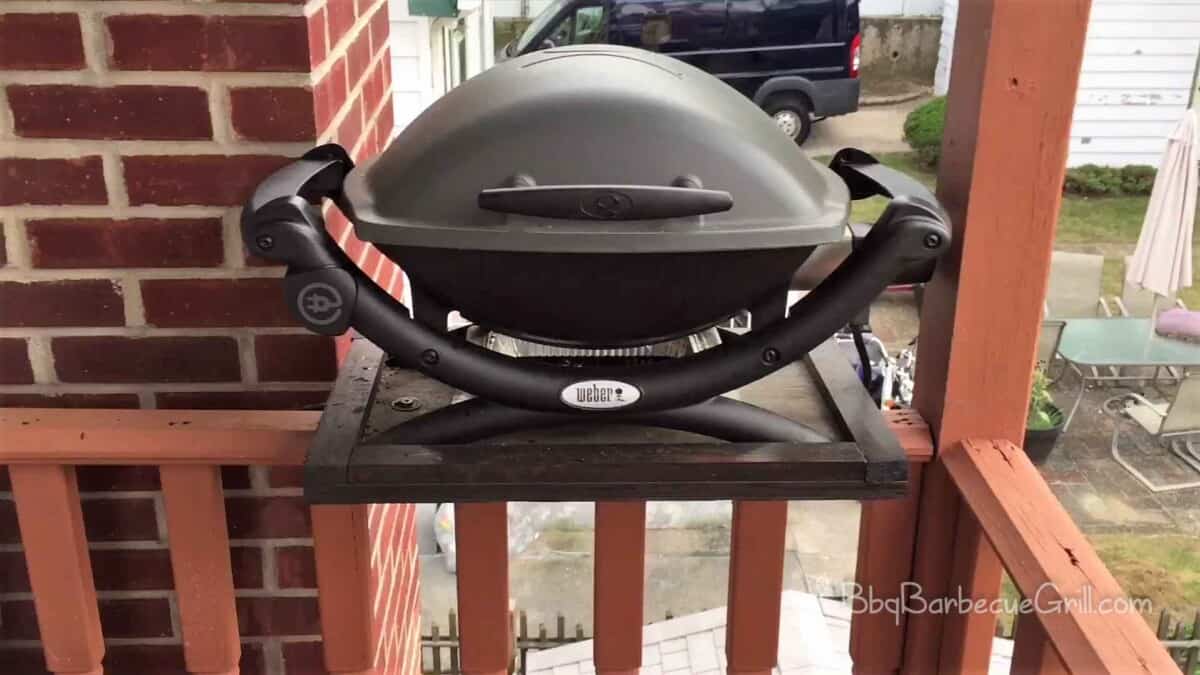 Weber is a widely known and most trustworthy brand in the BBQ industry. They are serving customers in the international market with high-quality grills (for example Weber Q2400) and many other BBQ accessories.
Here we are going to talk about Weber Q2400 Electric Grill that has gained popularity as the largest electric grill with a maximum cooking surface of 280 square inches.
Description of Weber Q2400 Electric Grill
Weber Q2400 Electric Grill is finished with a dark grey surface that is made up of cast aluminum, and a glass reinforced nylon frame is added to improve the appearance.
The aluminum heat retention liners of this grill help to promote even temperature while preventing heat escape. The temperature range for this grill can usually reach as high as up to 500 degrees.
The compact and portable shape of this electric grill make it suitable for travel hours as well; however, your picnic spot must have electricity arrangement to make it work.
Users can use it as a normal tabletop grill or mount the unit to a stand with tool hooks, two wheels, and two legs. Moreover, it comes with a six-foot-long grounded cord, and one can also use extension cords as per need.
Some of the best additions to Weber 55020001 Q 2400 Electric Grill are easy to adjust control knobs, sturdy body and well-designed side handle.
You will be glad to know that like very few high-end competitors in the market; this grill also has the ability to sear the meat with juice sealing. So it can ensure complete satisfaction in terms of flavor and cooking experience as well.
What are Main Features of Weber Q2400 Electric Grill?
Watch this short but useful review video about Weber Q2400 Electric Grill to know if this grill fits you:
You can find here a list with 5 main features of this grill. I hope this helps you decide whether or not to buy this grill.
Designed with a 1560-watt electric heating element that provides wide 280 square inch cooking area.
Cast aluminum lids and porcelain enameled high-quality cast-iron type cooking grates that make it sturdy and handy.
Infinite control with burner valve settings.
Comes in fully assembled form; ready to use right after delivery at your doorstep.
Advanced heat retention mechanism with better controls.