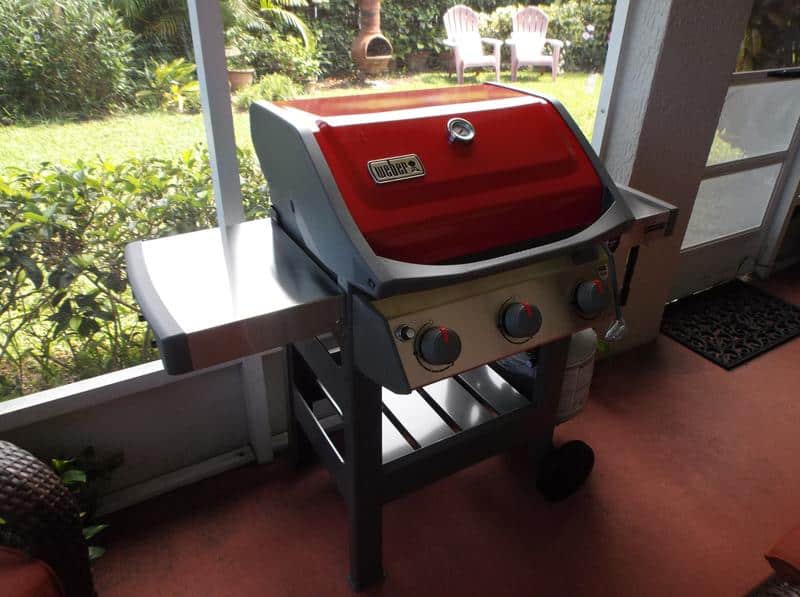 The well-known grill manufacturer Weber has designed a variety of grills in the past few years. All of their entry-level and advanced products along with accessories gained huge popularity in the market. Here we are going to talk about Weber Spirit II E210 that is designed to ensure the no-nonsense cooking experience for 3-4 people.
This premium quality grill is loaded with a wide range of features that make it a competitive product in the market. Probably, Weber Spirit II E-210 Gas Grill is the best entry level grill from Weber. Above all, it is loved by buyers for solid build and efficient control mechanism.
Description of Weber Spirit II E210
It has reversible cooking grates that are ideal for delicate recipes such as shrimp and fish as well. At the same time, its wider side ensures thick sear mark for enhancing food flavor.
Note that, the sleek open cart design of Weber Spirit II E-210 Gas Grill provides additional room for the grilling tools while ensuring easy accessibility.
The folding side table makes it a suitable choice for smaller balconies while providing extra space for work. You will be happy to hear that side tables of this grill are finished with integrated hooks. So it means that all your seasoning tools and platters stay within your arm's reach.
Weber Spirit II E-210 Gas Grill has also a warming rack that can keep your toast, buns, and burgers warm for a longer duration. You will also find an easy to read fuel gauge at this gas tank that will keep you notified about how much fuel is remaining in the tank.
What are Main Features of Weber Spirit II E210 Gas Grill?
Watch this short but useful review video about Weber Spirit II E210 to know if this grill fits you:
You can find here a list with 8 main features of this grill. I hope this helps you decide whether or not to buy this grill.
It has a primary cooking area of 360 inches dimension with an additional 90 inches warming rack
Porcelain-enameled cooking grates that are finished with cast iron material
Loaded with two stainless steel burners
It comes in four unique color options: Sapphire, Red, Ivory, and Black
Advanced grease management system
An infinity ignition system that ensures guaranteed performance
Designed with flavourizer bars that can be adjusted at the right angle to catch the droppings that can otherwise produce smoke
Center mounted thermometer includes with the grid