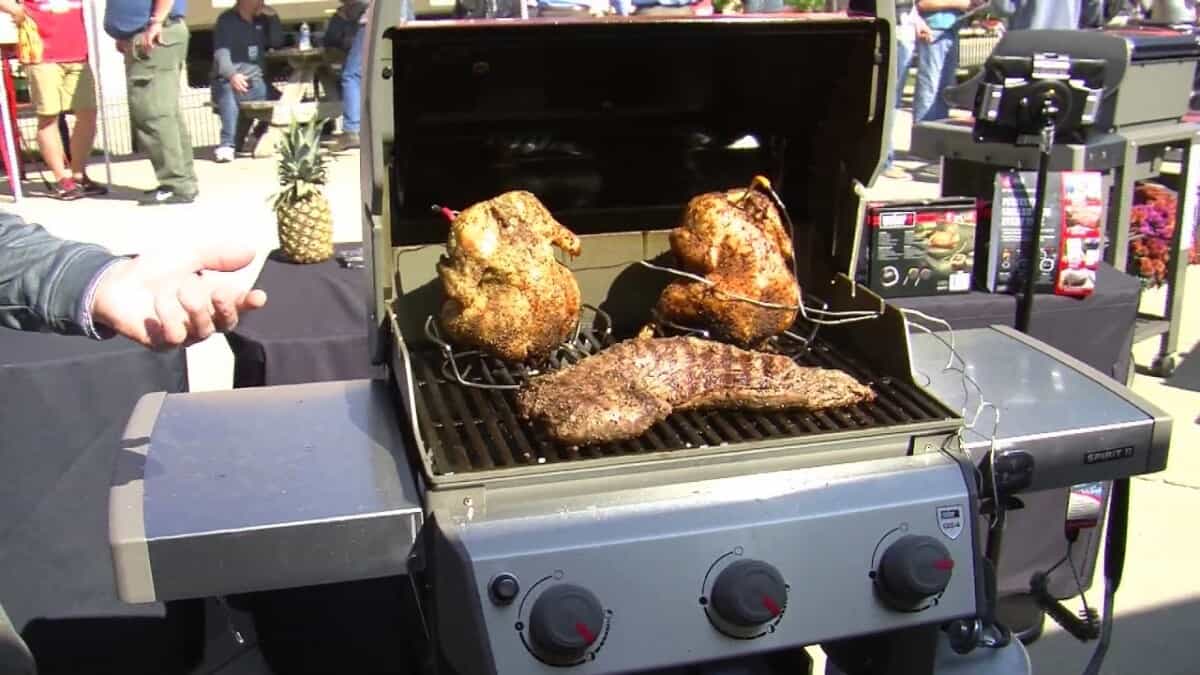 Are you looking for a budget-friendly grill that can ensure solid performance with the latest features? Well, such a rare combination is only possible with Weber series. Weber Spirit II E310 Gas Grill is one of the most amazing products from this big brand.
This grill can help you serve your family at backyard during weekend get-togethers. The three-burner design of Weber Spirit II E-310 Outdoor Gas Grill makes it easy to handle for a variety of cooking needs. The indirect heating ability with slow smoking and grilling can provide perfect taste to your pork butts and ribs.
Description of Weber Spirit II E310 Gas Grill
This E version of Weber grills is currently available with black porcelain enabled lid to finish along with high-quality cast iron cooking grates. Moreover, the infinity ignition system makes it a reliable choice for users as it ensures the best experience for every grilling hour for years ahead.
Users are also more satisfied with its reversible cooking grates that allow you to become more creative with your delicious recipes. The thin portion of the cooking grate makes it an ideal choice for delicate meals such as shrimp and fish etc. whereas the wider side ensures flavor-rich, thick sear mark for an amazing taste.
Weber Spirit II E-310 Black Outdoor Gas Grill is finished with open cart design that ensures additional room for grilling tools placement in addition. Also, the folding side table provides extra space to work while ensuring easy placement at congested balconies. It can also handle your seasonings and platter while keeping all the tools at your reach.
What are Main Features of Weber Spirit II E310 Gas Grill?
Watch this short but useful review video about Weber Spirit II E310 to know if this grill fits you:
You can find here a list with 7 main features of this grill. I hope this helps you decide whether or not to buy this grill.
Comes with three primary burners that can provide a maximum heat output of 30,000 BTU per hour.
Wider primary grilling area with 424 square inches dimension.
Designed with 104 square inches warming rack.
Weber Spirit II E310 is also loaded with two side tables where the left table is collapsible.
Open cart design that provides additional space for placement of grilling tools.
Porcelain-enameled, especially high-quality cooking grates that are finished with cast iron material.
Satisfactory grease management system with additional flavourizer bars.