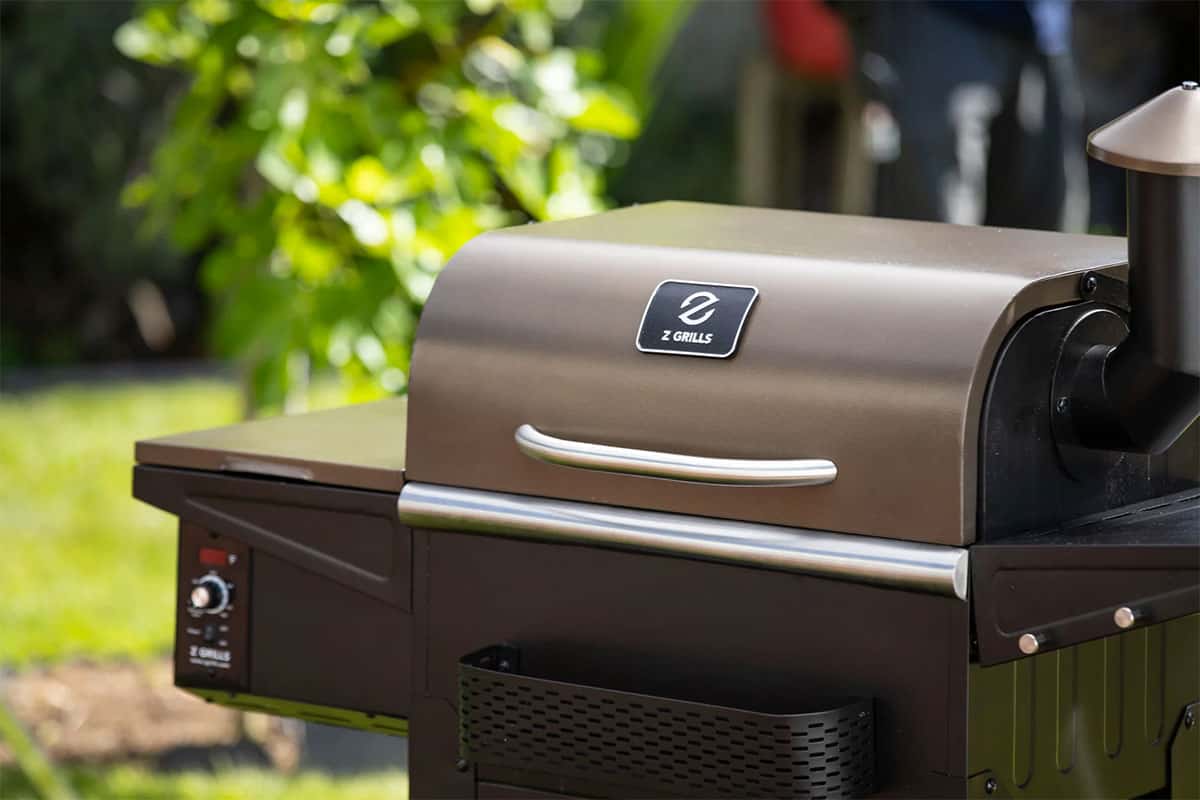 8.7 FINAL SCORE GET ONE TODAY SEE PRICES
Grills Wood Pellet Grill & Smoker with Patio Coveris probably the most unique and useful appliance in the market these days that can serve larger families with ease. Instead of running on gas or charcoal, this unit works on wood pellets to ensure rich wood flavor for all special dishes.
The system is designed with creative controls and aesthetically pleasing appearance. So it feels sturdy and handy as well with amazing durability and reliability.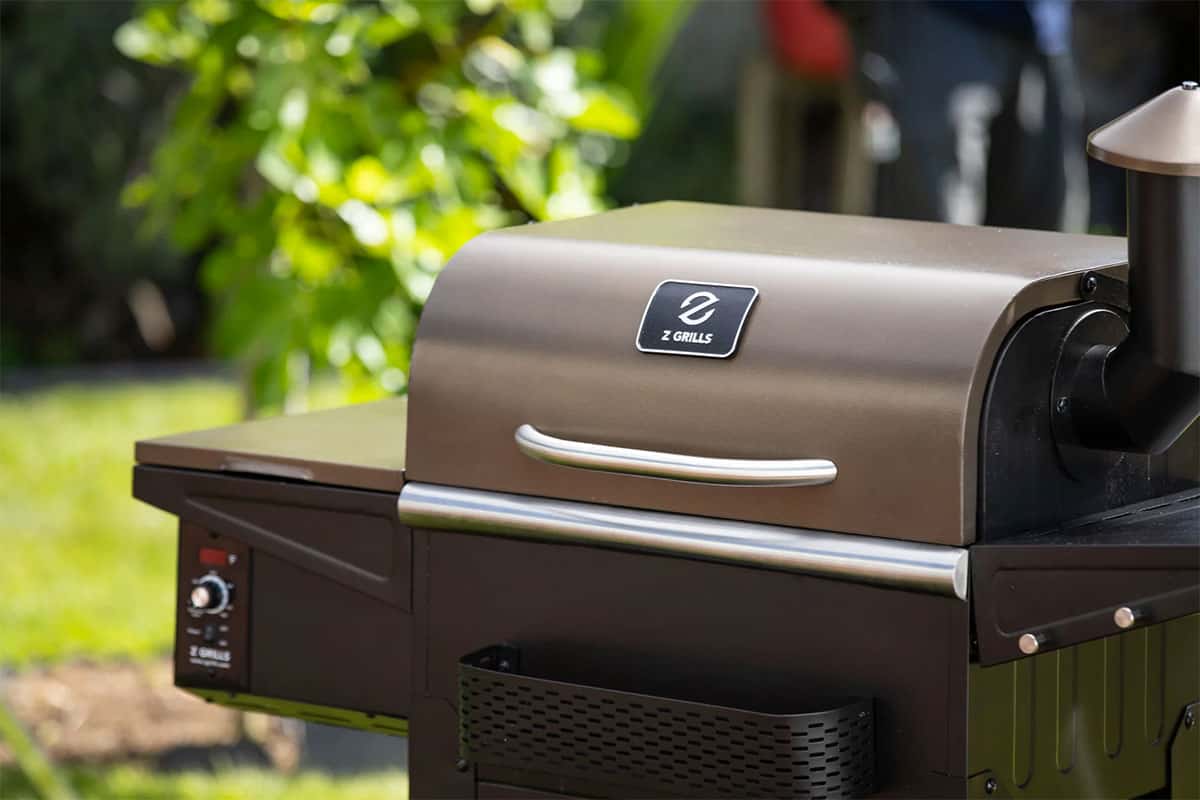 Description of Z Grills Wood Pellet Grill & Smoker
The product comes with the instruction manual that can assist beginners with assembly guidelines. The overall time taken for setting up the grill after delivery is around one hour and soon this lightweight and the simple cooking appliance will start serving your needs.
It can be operated in six different modes including roast, chargrill, sear, bake, and grill. Note that, Z Grills Wood Pellet Grill & Smoker with Patio Cover works on wood pellets, but at the same time it needs an electrical connection to ensure proper temperature range and hopper working.
Furthermore, the advanced control and monitoring units make the cooking process more convenient; so even beginners can handle it with ease. The electronic heat and temperature settings mechanism is also here for accurate and stable operation.
There is a wide cooking area, and the grill is supported by four sturdy wheels that allow easy movements on rough surfaces. Furthermore, the automated pellet system makes your life much easier with easy adjustment for higher grilling efficiency.
What are Main Features of Z Grills Wood Pellet Grill & Smoker?
Watch this short but useful review video about Z Grills Wood Pellet Grill & Smoker to know if this grill fits you:
You can find here a list with 10 main features of this grill. I hope this helps you decide whether or not to buy this grill.
Z Grills pellet grill is fuelled with 100% wood pellet to ensure wood flavor.
Maximum grilling area of 19.2 inches x 26 inches.
Specially designed warming rack of 6.9 x 27.5 inches.
Total surface area for the rack is somewhere around 700 inches.
Comes with handy grease bucket holder that can prevent the mess while cooking.
7 in 1 cooking arrangement ensures higher versatility.
Heavy-duty stainless-steel finish.
Convenient wheels that ensure easy movement in the area.
Huge storage space for wood pellets, BBQ accessories, and seasoning.
25000 BTUs per hour with a wide cooking temperature range.
Tell us your own review Reader Rating3 Votes 9.1
TIP: In case you would like to see also other types of grills, check these posts with best reviewed grills:
CONCLUSION If you are excited to ensure versatile cooking experience, we advise you to spend on this Z Grills Wood Pellet Grill & Smoker with Patio Cover. It comes with Lifetime manufacturer guarantee so you can ensure 100% satisfaction for its performance. Also, all the control features and settings are easier to adjust on this grill cum smoker. It can easily meet all your cooking expectations with its multiple modes of operation. It is good to order this product online and get fast delivery at your doorstep.
PROS Impressive design with easy operation Simple to assemble A versatile design that can meet your routine cooking needs Electrical operation Loaded with automated pellet delivery mechanism Comes with a lifetime guarantee from manufacturers
CONS Relatively expensive unit Difficult to achieve neutral flavors Not much sturdy as compared to most competitors in the market 8.7 FINAL SCORE Check Photos of Z Grills Wood Pellet Grill
GET ONE TODAY SEE PRICES